The Driehaus Awards for Fashion Excellence
Meet Our 2017 Event Judges
Each year, Driehaus Design Initiative has the opportunity to invite Chicago's esteemed fashion industry experts to tally the designers' collections at the annual fashion show. A panel of judges scores each of the designers as their collections are coming down the runway. The judges' collective scores determine the award recipients for the evening. Cash awards are presented to first, second, third, and honorable mention awarded designers.
2017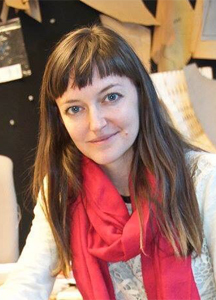 ELLIE COTEY
Ellie Cotey has worked extensively in the field of theatrical costume design and production. She currently serves as Head of Wardrobe at the Joffrey Ballet. Under Cotey's leadership, the Joffrey costume shop constructed costumes for the company's first new Nutcracker in almost 30 years, choreographed by Christopher Wheeldon. Previously, she spent five seasons at the Utah Shakespeare Festival and five seasons at the Milwaukee Ballet Company, starting as an intern and working her way up to the womenswear draper. As a costume technician, Cotey has also built costumes for many major regional theatre institutions such as the Milwaukee Repertory Theater, First Stage, Florentine Opera, American Players Theatre, Illinois Shakespeare Festival, Albany Theater Project, Timeline Theatre, Paramount Theatre and UW-Milwaukee Dance and Theatre Departments. Also a designer herself, Cotey has designed costumes for Milwaukee Chamber Theatre, Fireside Dinner Theatre, Youngblood Theatre, Optimist Theatre, and Wisconsin Lutheran College. She is a member of the IATSE Labor Union, Local 769 and is also the Secretary of the Windy City Chapter of the Embroiderers' Guild of America. She graduated in 2009 from UW-Milwaukee with a Bachelor of Fine Arts in Costume Production and in 2016 was named UWM's Graduate of the Last Decade.
WENDY KRIMINS
Wendy Krimins started her career with luxury retailer Neiman Marcus in 1999, and has been the Vice President/General Manager of the Michigan Avenue store since 2005. At Neiman Marcus, Krimins leads a team of 300 employees, who are dedicated to delivering a superior customer service experience.
At the Michigan Avenue store, Wendy directed the remodel of the entire store, solidifying its status as the premier luxury retail store in Chicago. She has also had the pleasure of meeting many designers including Diane von Furstenberg, Donna Karan, Tory Burch, Zac Posen, Derek Lam, Christian Louboutin, Manolo Blahnik and David Yurman.
Her fashion influence stems from her mother, who was always perfectly styled for any occasion, and her sense of style was honed at Neiman Marcus. Her love of fashion covers everything from clothing to jewelry, shoes and handbags. Some of her favorite designers include Oscar de la Renta, Chanel and Brunello Cucinelli.
MARK ROSCOE
Mark Roscoe has been actively involved in the fashion industry for the past 30 years. Roscoe's artful selection of the finest fabrics create a unique multi-dimensional look, often selecting silks laced with unusual textures, colors and patterns. His distinctive, one-of-a-kind pieces complement the unique personality of his clients and the spirit of the event for which the garment is being created. The Mark Roscoe "Make A Statement" collection has made appearances at the prestigious events including the Emmy Awards where he dressed Emmy Award winner Keegan Michael Key.
Roscoe recently provided costume design for the feature film, "Dreams I Never Had" starring Robin Givens and Malcolm McDowell. Additionally, he recently won three Emmy Awards for his brand commercial, "Make A Statement." In addition to his clothing line, Roscoe is a licensed practicing attorney, a certified Family Law Mediator and a member of the Screen Actor's Guild.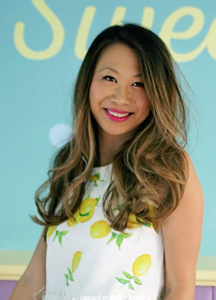 JENNIFER WORMAN
Jennifer Worman is the CEO of T&J Designs, an online destination/brand for social media trend clothing and accessories, and the blogger behind Red Soles and Red Wine. Worman graduated with a business and accounting background but pursued her passion for fashion after several years at an accounting firm. With over 14 years of experience in fashion, she designs and manages all aspects of T&J Designs and utilizes social media as the main driver of her designs and sales. Worman is also a mom to two wonderful boys in Chicago. She loves being a mom, entrepreneur and avid supporter of small businesses.
To view our past judges for The Driehaus Awards for Fashion Excellence, please click
here
.