The Driehaus Awards for Fashion Excellence
Meet Our 2018 Event Judges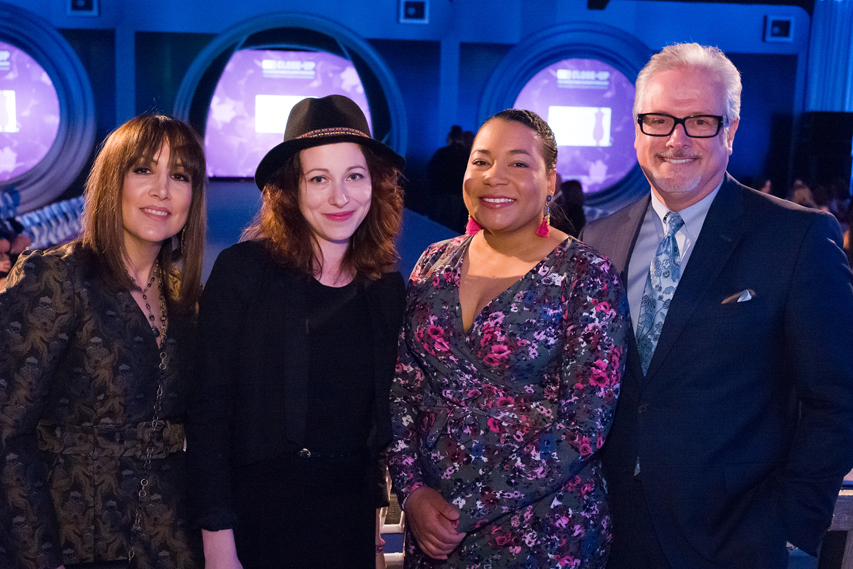 Each year, Driehaus Design Initiative has the opportunity to invite Chicago's esteemed fashion industry experts to tally the designers' collections at the annual fashion show. A panel of judges scores each of the designers as their collections are coming down the runway. The judges' collective scores determine the award recipients for the evening. Cash awards are presented to first, second, third, and honorable mention awarded designers.
2018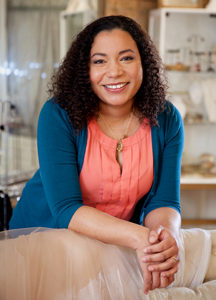 KPOENE' KOFI-NICKLIN
Kpoene' Kofi-Nicklin is the Creative Director of Mignonette Bridal, a couture bridal label focusing on heirloom techniques and Art Nouveau styling. She earned a B.A. in Creative Writing and Women's Studies from Middlebury College and later studied Fashion Business and Couture at the Fashion Institute of Technology in New York. In 2002, she started Mignonette as a womenswear label, and in 2007 put the label on hold to become a buyer for Macy's West. After relocating to Chicago, Kofi-Nicklin relaunched her label and opened Mignonette Bridal, a brick-and- mortar bridal salon, in Lakeview.
Since opening Mignonette Bridal in 2010, it has been recognized as one of Chicago's best bridal salons by Brides Magazine, Chicago magazine, Time Out, Daily Candy, CBS, Racked, and Refinery 29, and its designs have been featured in numerous wedding publications including Martha Stewart, The Knot, and Style Me Pretty. In 2014, Mignonette was an Editor's Choice Finalist for the Martha Stewart American Made Award. Kofi-Nicklin recently graduated from the Goldman Sachs 10,000 Small Businesses Program and in 2017 Mignonette was named one of the best bridal salons in the US by Brides Magazine. In 2018 Kofi-Nicklin also launched Ette the Wedding Tailor as a co-owner.
WENDY KRIMINS
Wendy Krimins started her career with luxury retailer Neiman Marcus in 1999, and has been the Vice President/General Manager of the Michigan Avenue store since 2005. At Neiman Marcus, Krimins leads a team of 300 employees, who are dedicated to delivering a superior customer service experience.
At the Michigan Avenue store, Wendy directed the remodel of the entire store, solidifying its status as the premier luxury retail store in Chicago. She has also had the pleasure of meeting many designers including Diane von Furstenberg, Donna Karan, Tory Burch, Zac Posen, Derek Lam, Christian Louboutin, Manolo Blahnik and David Yurman.
Her fashion influence stems from her mother, who was always perfectly styled for any occasion, and her sense of style was honed at Neiman Marcus. Her love of fashion covers everything from clothing to jewelry, shoes and handbags. Some of her favorite designers include Oscar de la Renta, Chanel and Brunello Cucinelli.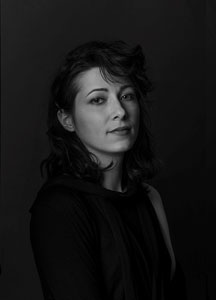 SANJA MANAKOSKI
Sanja Manakoski is a Chicago-based costume designer. She earned her Bachelor's Degree in Costume and Fashion Design from University of Applied Arts and Design in Belgrade, and her Masters of Fine Arts in Stage Design from Northwestern University. Before relocating to Chicago, Manakoski worked on several theatre and movie productions in Europe such as November Man, In Secret, Chernobyl Diaries, and Panama. She is one of the creators of the fashion label KLASA which received numerous awards on the fashion runway in Belgrade. Manakoski's costume design for the musical Hair received the ULUPUDS award for Outstanding Costume Design, and were exhibited in the Prague Quadrennial 2015. Manakoski teaches costume and make-up design at Northwestern University.
Previous designs include: Quixote on the Conquest of Self at Writers Theatre; White; A Funny Thing Happened on the Way to the Forum; Middletown; The Great Gatsby; Fuente Ovejuna; and Danceworks 2017 at Northwestern University. Upcoming: Futura:Past Forward; Hedwig Dances; Mother Courage and her Children at Oakton Community College; Romeo and Juliet; and The Promised Land at Urban Stages, New York.
MARK ROSCOE
Mark Roscoe has been actively involved in the fashion industry for the past 30 years. Roscoe's artful selection of the finest fabrics create a unique multi-dimensional look, often selecting silks laced with unusual textures, colors and patterns. His distinctive, one-of-a-kind pieces complement the unique personality of his clients and the spirit of the event for which the garment is being created. The Mark Roscoe "Make A Statement" collection has made appearances at the prestigious events including the Emmy Awards where he dressed Emmy Award winner Keegan Michael Key.
Roscoe recently provided costume design for the feature film, "Dreams I Never Had" starring Robin Givens and Malcolm McDowell. Additionally, he recently won three Emmy Awards for his brand commercial, "Make A Statement." In addition to his clothing line, Roscoe is a licensed practicing attorney, a certified Family Law Mediator and a member of the Screen Actor's Guild.
To view our past judges for The Driehaus Awards for Fashion Excellence, please click
here
.