About the Awards
Richard H. Driehaus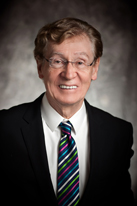 Richard H. Driehaus' highly noted business success is enhanced by his countless philanthropic efforts. Mr. Driehaus strongly believes in giving individuals the chance to create their own success, a reflection of his gratitude towards those who gave him opportunities to prove himself throughout his career. He has a personal interest in and commitment to design excellence and historic preservation as indicated by his involvement in a wide variety of philanthropic and community-service oriented projects. Mr. Driehaus' support of the built environment is based on his belief that "good design does not cost, it pays."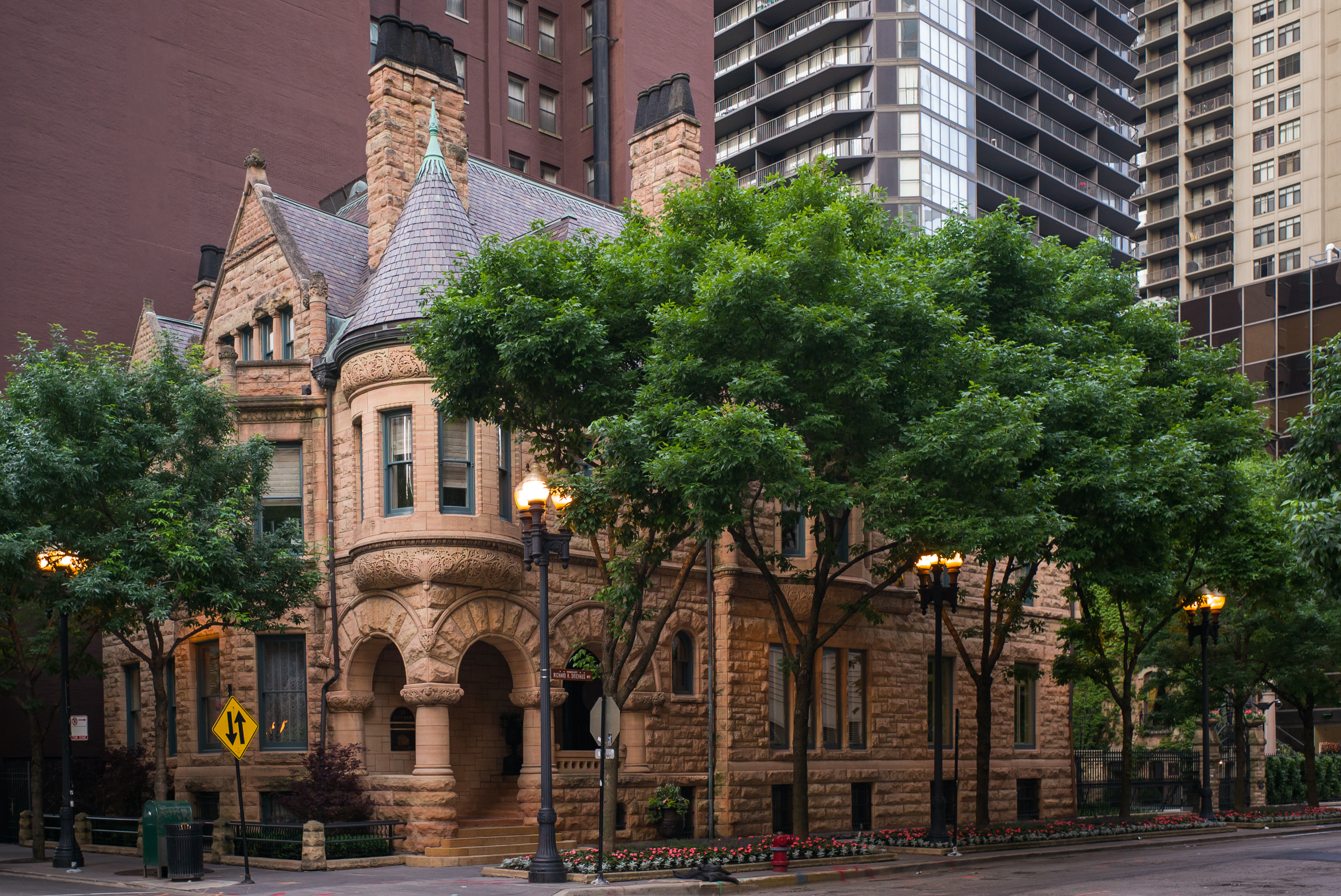 As founder of
Driehaus Capital Management LLC
, Mr. Driehaus is Chairman and architect of the firm's highly successful investment philosophy. The firm is guided by his commitment to excellence, and his achievements have earned him the honor of being named to Barron's "All-Century" Team of All-Stars as one of the most influential money managers in the last 100 years. Additionally, he is President and a Member of the Board of Trustees of Driehaus Mutual Funds.

Recognizing early in his career that giving back to society makes for a fuller life, Mr. Driehaus has focused attention and energy on a wide variety of philanthropy and community service. He does this individually and through the efforts of
The Richard H. Driehaus Foundation
and The Richard H. Driehaus Charitable Lead Trust. The Driehaus Foundation seeks to:
improve The Built Environment
enhance Arts and Culture
strengthen Democracy
advance Economic Opportunity
The Driehaus Foundation's diverse charitable interests include supporting:
organizations and projects that advocate for effective policies, undertake urban planning aimed at the preservation of Chicago's historic fabric, protect its parks and open spaces, and otherwise preserve the unique character of its neighborhoods.
arts service and other organizations that support the arts whose core mission is to provide guidance, technical assistance, and stewardship to Chicago's artists and arts and culture nonprofits.
investigative journalism that fosters greater transparency, accountability and effectiveness in government institutions at the local level.
system-wide change to improve economic opportunity in Chicago by funding nonprofits active in public policy and advocacy.

Established in 2003, The Richard H. Driehaus Prize for Classical Architecture in conjunction with the University of Notre Dame encourages the principles of traditional, classical and sustainable architecture and urbanism. The $200,000 prize is awarded to an architect whose work embodies the highest ideals of traditional and classical architecture in contemporary society, and creates a positive cultural, environmental, and artistic impact. Through this award, The Richard H. Driehaus Prize has honored some of the best architects around the world.

"Beauty, harmony, and context are hallmarks of classical architecture, thus fostering communities, enhancing the quality of our shared environment, and developing sustainable solutions through traditional materials."
—Richard H. Driehaus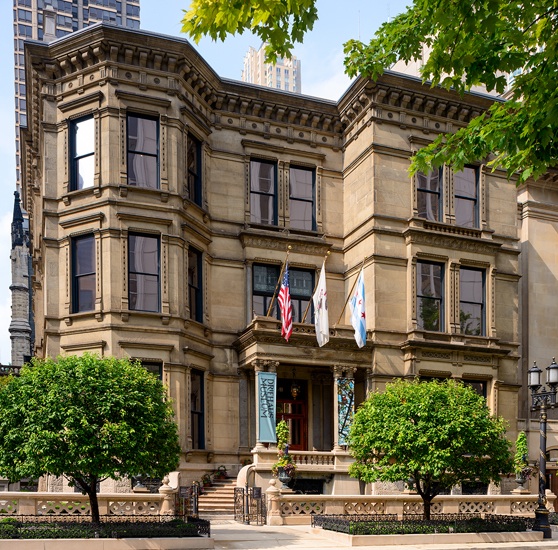 immerses visitors in one of the grandest residential buildings of 19th-century Chicago, the Gilded Age home of banker Samuel Mayo Nickerson. Mr. Driehaus founded the Museum in 2003 with a vision to influence today's built environment by preserving and promoting architecture and design of the past. To realize his vision, he commissioned a five-year restoration effort to preserve the structure and its magnificent interiors. Today the galleries feature surviving furnishings paired with elegant, historically-appropriate pieces from the Driehaus Collection of Fine and Decorative Arts, including important works by such celebrated designers as George A. Schastey and Louis Comfort Tiffany.
The Museum is a premier example of historic preservation, offering visitors an opportunity to experience through its architecture, interiors, collection, and exhibitions how the prevailing design philosophies of the period were interpreted by artists, architects, and designers at the waning of the 19th-century and the dawn of the 20th-century.
Mr. Driehaus' generosity has touched and enhanced many lives. He is a champion of the arts and a true civic light.
Awards and Honors Highlights
2016 Award for Excellence in Architectural Stewardship

, Society of Architectural Historians

Distinguished Service to the Dance Field Award

, Audience Architects, 2016

Honorary Member

, Royal Academy of Fine Arts of San Fernando, Madrid, 2015

Lifetime Achievement Award

, American Institute of Architects, Chicago, 2015

INTBAU Excellence Award

, International Network for Traditional Building, Architecture and Urbanism, 2015

Angel Guild Award

, Historic Chicago Bungalow Association, 2013

2013 Ambassador Award

, Chicago Dramatists

Horatio Alger Award 2013

, Horatio Alger Association

2013 Ambassador Award

, Chicago Dramatists

The Worshipful Company of Glaziers & Painters of Glass, 2013,

, City of London

Emerald Ball Honoree

, Old St. Patrick's Church

25 @ 25

, Arts & Business Council of Illinois

Norman H. Stone Award

, Emergency Fund

2010 Corporate Honoree, Youth Advocacy Awards

, UCAN

Distinguished Service Honoree

, Lawyers for the Creative Arts

Honorary Doctorate of Public Service

, Saint Xavier University

Distinguished Philanthropist Award

, Association of Fundraising Professionals

2009 Trustee Award

, Chicago Architecture Foundation

Legendary Landmark Award

, Landmarks Illinois

Restore America Hero Award

, National Trust for Historic Preservation

Benjamin H. Marshall Prize

, Benjamin H. Marshall Society

Soane Foundation Honor

, The Sir John Soane's Museum Foundation

Honorary Doctorate

, DePaul University

AIA Presidential Citation

, The American Institute of Architects

Shield of St. Xavier Award

, Saint Xavier University

Jens Jensen Award

, Chicago Park District

Illinois Arts Legend Award

, Illinois Arts Alliance Foundation

Leadership Award

, Lakefront Supportive Housing

Theodore Herzl Award

, Jerusalem Fund

Man of Vision Award

, Give the Gift of Sight Foundation

Landmark Preservation Award

, Landmarks Illinois

Corporate Award for Excellence in the Arts

, DePaul Theatre School

Mary Potter Humanitarian Award

, Little Company of Mary Hospital

Unity Award

, Frank Lloyd Wright Unity Temple Restoration Foundation