The Driehaus Awards for Fashion Excellence
Designers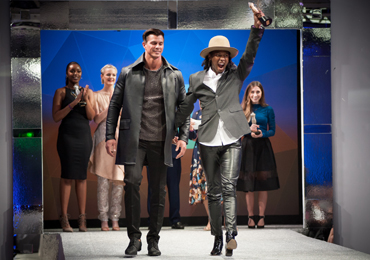 The student designers who receive the opportunity to participate in The Driehaus Awards for Fashion Excellence represent the best in innovation, craftsmanship and creativity of emerging talent in Chicago. The selected designers are some of the leading students in fashion design from their respective programs.
Applications are only considered from junior and senior fashion design students enrolled at partnering schools. In reviewing applications, the Driehaus Awards for Fashion Excellence selection committee considers the student's overall brand vision and commitment to the business of fashion. The selection committee evaluates each candidate based on the merits of their collection and their professional potential.
The meticulous selection process assembles a group of up to 25 students showcasing a variety of ready-to-wear, bridal wear, evening wear, outerwear, sportswear, and wearable art collections at The Driehaus Awards for Fashion Excellence. Selected students showcase their designs in a runway show competition judged by a panel of fashion industry experts.
Driehaus Design Initiative provides cash prizes and trophies to the top three designers. Up to five designers may receive honorable mention recognition. Awards include:
First Place award of $7,500
Second Place award of $5,000
Third Place award of $2,500
Honorable Mention award of $1,000
Distinguished Designer award*
*This award is presented by a judge representing a retail partner to the designer whose collection best represents the store's brand and customer.
Past retail and first place awarded designers have received window and retail displays at major Chicago retailers' flagship locations including Neiman Marcus, Saks Fifth Avenue, and Macy's, and additional mentorship opportunities and prizes.
Participating students have also received exclusive invitations to mentorship luncheons, behind-the-scenes tours of fashion venues including the costume collection at the Chicago History Museum, and Runway to Showroom®: Driehaus Business of Fashion Symposium.