The Driehaus Awards for Fashion Excellence
Past Event Judges
2020
2019
2018
2017
2016
2015
2014
Owner/Creative Director
, Elaya Vaughn Bridal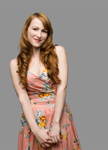 Kate Pankoke began designing clothing at the age of fourteen. While studying Apparel Design and Technology at Florida State University, Kate started several businesses, including BiCoastal Renewal, an online retailer that up-cycled vintage clothing. Pankoke also worked in freelance custom designing and pattern-making. Pankoke decided to specialize in formal wear, more specifically, bridal. After obtaining her bachelor's degree, Kate began developing her first collection for Elaya Vaughn Bridal, which now operates in Chicago where she sells to boutiques across the USA and in Japan. Pankoke competed on Season 11 of Project Runway and, after an outpouring of love from fans, won a social media campaign and was selected to compete for a second time on Season 12. Pankoke came in 6th place and showed her first Ready to Wear collection at Mercedes Benz Fashion Week at Lincoln Center for Spring 2014.
Co-Owner
, Luxury Garage Sale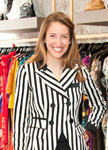 When cleaning out and editing her clients' closets and homes, Lindsay Segal was always faced with the same question: what to do with all this extra stuff? Luxury Garage Sale was the obvious answer. Segal uses her styling sensibility (she's styled Wilco at the GRAMMY Awards® and assisted in styling Lady Gaga for a WWD cover shoot), and her discerning eye and love for all things vintage, to help curate Luxury Garage Sale's boutique. When she's not selling your stuff, Segal can be found collecting vintage tchotchkes and searching endlessly for the perfect costume jewelry piece.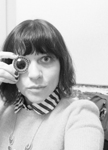 Alison Siple is a freelance theatre costume designer based in Chicago. Recent projects include Anatole (First Stage, Milwaukee), The How and the Why (Timeline Theatre), The Tennesee Williams Project, The Mikado, Pirates of Penzance and Ivywild (Hypocrites Theatre Company) and Lord of the Flies (Steppenwolf Theatre for Young Adults). Siple designed the costumes for the award-winning production of Our Town at Barrow Street Theatre (Off-Broadway), The Broad Stage (L.A.) and Huntington Theatre Company(Boston). Upcoming Projects: Ask Aunt Susan with Goodman Theatre and A Small Fire (Steep Theatre). Siple was one of twelve Chicago artists to receive a 2011 3Arts Grant. She won the 2010 Equity Jeff Award for The Mystery of Irma Vep (Court Theatre) and the 2011 Non-Equity Jeff Award for Cabaret (The Hypocrites). Siple was awarded non-Equity Jeff Awards for Time and the Conways (Griffin) in 2006 and Leonce und Lena (The Hypocrites) in 2005. She was named one of the 5 Most Prolific Theatre Artists of the Decade by Time Out Chicago. She is an undergraduate of Northwestern University and a company member of The Hypocrites, an Artistic Associate with Lookingglass Theatre Company, and an Associate company member of Steep Theatre.
2013
ELISE BERGMAN
Owner & Designer
, Elise Bergman
MARIE WHITNEY
Founder & Creative Director
, Two Penny Blue
2012
WENDY KRIMINS
Vice President & General Manager
, Neiman Marcus, Michigan Avenue
SUSANNA NEGOVAN
Editor-in-Chief
, Michigan Avenue magazine
DIEGO ROCHA
Designer
, Diego Rocha Handbags
2011
PEACH CARR
Owner and Designer
, Peach Carr Designs
TRACY CLIFFORD
Founder & Owner
, Tracy Clifford Style
GARTH JACKSON
Global Store Director Michigan Avenue
, Louis Vuitton
2010
2009
ELDA DE LA ROSA
Couture Designer
, Elda de la Rosa Couture
2008
CATHY BUSCH
Vice President & Director of Sotheby's Chicago
, Sotheby's
SHERYL DYER
Store Director
, Van Cleef & Arpels
STEVEN ROSENGARD
Project Runway Season 8
2007
BILLY DEC
CEO & Founder
, Rockit Ranch Productions
ALISON KELLY
Project Runway Season 3
2006
BARBARA GLASS
‎Image & Wardrobe Consultant
ROBERT GRECO
‎Visual Manager International & Wholesale
, Brooks Brothers
2005
MARIA PINTO
Designer & Owner
, Maria Pinto
2004
2003
AMY OLSON
Marshall Field & Company
MELISSA RYAN
Marshall Field & Company
2002
NENA IVON
Saks Fifth Avenue
MEGAN MCKINNEY WHITFIELD
Chicago Social