Apparel Displays
2017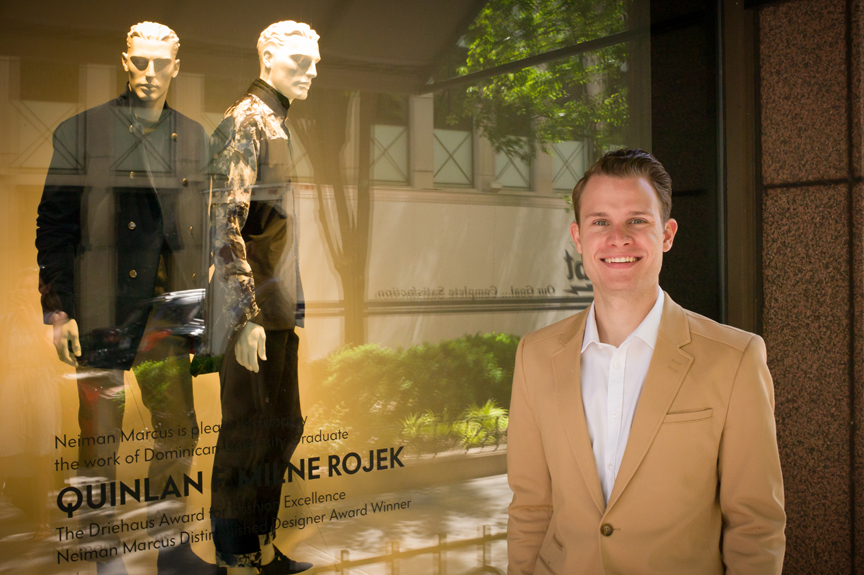 Driehaus Design Initiative celebrated the launch of emerging designer apparel displays at the Neiman Marcus Michigan Avenue store location on June 9, 2017.
The launch unveiled award-winning collections from Dominican graduate and Distinguished Design Award winner, Quinlan Milne Rojek, and The School of the Art Institute of Chicago and first place winner, Anna Loosli. Their collections were initially showcased at The Driehaus Awards for Fashion Excellence, which took place in April 2017. Quinlan also received an honorable mention award at the event.
Anna and Quinlan joined Vice President & General Manager, Wendy Krimins, and Michigan Avenue Editor-in-Chief, J.P. Anderson, for an intimate luncheon following the launch.
A very special thank you to Wendy Krimins for presenting our winners with this exclusive prize package opportunity!